| | |
| --- | --- |
| | Votre panier est actuellement vide. |

JILLIAN MICHAELS CALORIES CONTROLE 84 CAPS
Michaels Maximum Strength Calorie Control 84 caps : une formule naturelle qui capte directement une partie des graisses de l'alimentation et ralentit l'assimilation des sucres et le stockage des graisses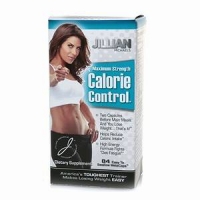 Agrandir l'image
Fournisseur : Thin care
Description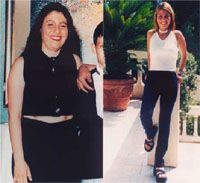 Utilisation
A utiliser en conjonction avec une nutrition accompagnee d'une activite physique reguliere .Prendre 2 metacaps chaque jour jusqu'a 3 fois par jour avec un grand verre d'eau , ne pas depasser 6 metacaps par jour .
JILLIAN MICHAELS Calories control
Contribue à
• Diminuer l'absorption des calories
• Favoriser la digestion
JILLIAN MICHAELS  calories control est un réducteur de calories, formulé avec le complexe FSD issu de la recherche du Laboratoire Omega Pharma NV, qui aide à gérer les écarts alimentaires et qui permet ainsi de profiter des repas d'affaires, de famille ou avec des amis.
Supplement Facts
Serving Size: 2 MetaCaps
Servings Per Container: 42
 
 
Proprietary Blend Containing:   
 
Yerba Mate (Leaf) Extract  
 
Guarana (Seed) Extract Standardized to 10% Caffeine  
 
Damiana (Leaf) Extract   
 
Coffee (Bean) Extract Standardized to 70% natural Caffeine  
 
Ginger Root Powder   
 
Kola Nut (Seed) Extract Standardized to 12% Caffeine  
 
White Willow Bark Poweder   
 
Cocoa (Seed) Extract Standardized to 4% Theobromine  
 
Jujube (seed) Extract   
 
Schisandra (Fruit) Extract   
 
Chinese Skullcap Root Extract Standardized to 30% Flavones as Baicalin  
 
* Daily Value not established.
Gelatin, Microcrystalline Cellulose, Stearic Acid, Silicon Dioxide, Magnesium Stearate, Spirulina, Titanium Dioxide
---