| | |
| --- | --- |
| | Votre panier est actuellement vide. |
NATURAL CHITOSAN 120Capsules, 1300 mg
Universal Naturals Chitosan Plus 120 Capsules, 1300 mg est une fibre naturelle extraite de la carapace de certains crustacées. il attire les graisses que vous avez mangées au cours du repas avant même qu'elles ne soient digérées et assimilées.

Agrandir l'image
Fournisseur : Universal Natural
Description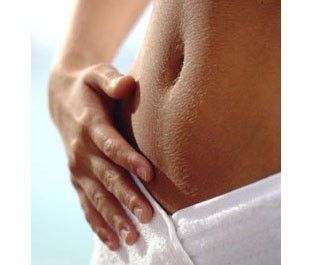 Posologie:
Prendre deux capsules une demi-heure avant le déjeuner et deux autres capsules une demi-heure avant dîner avec un verre d'eau. Boire au moins 8 verres d'eau quotidiennement.
Les personnes allergiques aux crustacés, les femmes enceintes ou allaitantes, les diabétiques, les hypoglycémiques et les personnes consommant de la drogue doivent consulter leur médecin avant de prendre Chitosan.
Composition:
1 portion : 2 comprimes
Portion par flacon: 120
Chitosan: 1,300 mg (1.3g)
Total Carbohydrate: 1g<1%
Fibres Alimentaires: 1g 4 %
Calcium: 204 mg 20%
Phosphorus: 158 mg 16%
Autres ingrediens:
Dicalcium Phosphate, Cellulose (Plant Origin), Vegetable Stearic Acid, Croscarmellose, Silica, Cellulose Coating, Vegetable Magnesium Stearate. This product contains: Shellfish (Shrimp and Crab) ingredients. Coated for ease of swallowing.
Ce produit contient des extraits de crevettes et crabes 
Description:
Le Chitosan est une fibre d'origine naturelle à base de chitine (constituant majeur de la carapace des crustacés ), capable d'absorber directement une partie des graisses de l'alimentation et les éliminer avant qu'elles ne puissent être assimilées par l'organisme. Ainsi l'organisme vient puiser dans ses réserves, accélérant l'élimination de celles-ci.

Dans la lutte contre l'obésité, combat de plus en plus présent, le Chitosan est devenu l'un des produits les plus à la mode des dernières années.
Avec les graisses capturées il va former une sorte de gel indigestible qui sera éliminé par voies naturelles, permettant aux graisses saturées de transiter par le système digestif sans être absorbées par l'organisme.

Il est aussi démontré scientifiquement qu'en bloquant l'absorption des graisses le Chitosan favorise la baisse du taux de cholestérol.
Le Chitosan :
réduit l'appétit
Brule les excès de graisse
améliore le cholestérol
favorise la baisse du taux de cholestérol
Elimine les graisses directement dans l'estomac avant qu'elles ne soient assimilées par l'organisme,
Protège le foie et renforce les défenses immunitaires
---