| | |
| --- | --- |
| | Votre panier est actuellement vide. |
ARNOLD IRON PUMP 180 GR
Acheter le dernier ne des Arnold Series ORIGINAL version des USA , avant entrainement comme jack 3d tres reussi et efficace .Une vascularisation et des muscles secs !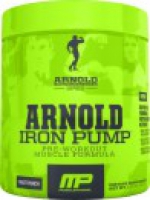 Agrandir l'image
Fournisseur : Arnold Series
Description
Acheter, Achat pas cher sur notre site Xtremdiet le dernier ne des laboratoires muscle pharma et de Arnold series . Arnold Iron Pump va decupler votre energie a l'entrainement avec effet vasodilatateur d'excellente qualité. Ce produit pour la musculation , est un produit a prendre avant entrainement et qui vous aidera à pousser d'une maniere plus extrême pendant vos seances de musculation. Il est destiné aux athlètes et aux bodybuilders qui désirent avoir une croissance instantanée pour amplifier leur masse musculaire sans fatigue.
Arnold Iron Pump est a consommer 15 à 30 minutes avant d'aller à votre salle de sport,attention à ne pas dépasser les doses indiquées car les stimulants à l'intérieur de Arnold Iron Pump sont véritablement efficaces donc attention si vous vous entrainez en fin de journée parce qu'il se pourrait en effet que Muscle Pharm Arnold Iron Pump vous empêche de dormir !
Arnold Iron Pump ingrédients
Ce pré workout va aussi vous aider à accroître votre force et votre concenetartion à la salle de muscu. Comme presque tout les pre-workout, au niveau de la composition de Arnold Iron Pumpon a de la caféine, mais aussi de la créatine, afin de réaliser des séries plus extrêmes et également plus durables. Vous allez pouvoir récupérer plus rapidement entre vos séances et donc avoir une meilleure congestion, voila pourquoi les booster sont un plus dans vos workout de musculation. Grâce à ce booster, vous pouvez résister plus vigoureusement contre la fatigue, vos muscles auront un volume plus gros avec le temps, Visible des la 1ere prise .
Arnold Iron Pump effets secondaires
A boire uniquement pendant vos séances de sport, Arnold Iron Pump est un produit qui a été créer à destination des sportifs. Ne cherchez donc pas de réel effet secondaire au Arnold Iron Pump seulement si vous observez de façon stricte les consignes et le dosage écrits sur l'étiquette du pot. En fonction de votre tolérance face à la caféine, vous pouvez éventuellement avoir du mal à dormir, si tel est le cas diminuez la consommation.
Boire beaucoup

30 Servings Fruit Punch
Serving Size: 6g
Servings Per Container: 30
Amount Per Serving %DV *
Calories 5 
Total Carbohydrate 1 g 1%
Vitamin C (as Ascorbic Acid) 250 mg 417%
Niacin (as Niacinamide) 60 mg 300%
Vitamin B6 (as Pyridoxine Hydrochloride) 15 mg 750%
Vitamin B12 (as Methylcobalamin) 25 mcg 417%
Calcium (as Calcium Silicate) 24 mg 2%

NITRIC OXIDE MELANGE  2,075mg **
L-Arginine Nitrate, L-Glycine, Agmatine Sulfate, Beet Root (Beta Vulgaris) Extract High In Nitrates, L-Ornithine Hcl, Hawthorn Berry (Crataegus pinnatifida) Powder.

ENERGY & CNS MELANGE  2,051mg **
Choline Bitartrate, L-Tyrosine, Caffeine Anhydrous, Vinpocetine.
* Percent Daily Value Based on a 2,000 Calorie Diet
** Daily Value Not Established

Autres  Ingredients:
Glycine, Natural & Artificial Flavors, Sucralose., Calcium Silicate, Red Beet Juice Powder (for color).
ALLERGIES: This product was produced in a facility that may also process ingredients containing milk, eggs, fish, shellfish, tree nuts, peanuts, wheat, and soybeans.

Comme un complément alimentaire, mélanger une dose ( 1 cuillère ) à environ 8-10 oz d'eau 30 minutes avant l'entraînement .
Avertissements: Ce produit est destiné uniquement à l'usage des adultes en bonne santé de plus de 18 ans . Consultez votre médecin avant d'utiliser ce produit si vous prenez n'importe quelle prescription ou sur les médicaments en vente libre ou des suppléments. Ne pas utiliser ce produit si vous êtes enceinte , prévoyez le devenir enceintes ou allaitant . Ne pas utiliser ce produit si vous êtes à risque ou êtes traité pour une maladie , y compris, mais pas limité à : haute ou basse pression sanguine, l'arythmie cardiaque , accident vasculaire cérébral , le cœur , le foie , le rein ou maladie de la thyroïde , troubles épileptiques ; maladie psychiatrique , le diabète, la difficulté à uriner en raison de l'élargissement de la prostate ou si vous prenez un inhibiteur de la MAO . Cesser l'utilisation et consulter votre professionnel de la santé si vous ressentez tout effet indésirable à ce produit . Ne pas dépasser la dose recommandée ou de l'utilisation proposée .
COMPLÉMENT ALIMENTAIRE TENIR HORS DE PORTÉE DES ENFANTS .
---