| | |
| --- | --- |
| | Votre panier est actuellement vide. |
Love Handler-Gel Minceur -250 ml
Perdez votre cellulite a tout les endroits clefs de votre corps avec le gel Bliss tres connu aux Usa , Prix de 48.90 . Acheter, vente , plus tous les avis sur nos forums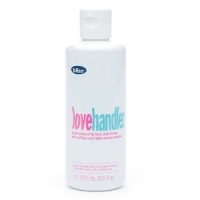 Agrandir l'image
Fournisseur : Bliss
Description
Nouveau : Avec l'huile de menthe . Bliss stimule la surface de la peau pour améliorer la fermeté et le contour. Libérant de l'énergie  avec les acides amines et brûler avec l'utilisation de la créatine. Formulée pour une libération prolongée de caféine pendant 8 heures via une texture de gel légère, Ce produit  va vous faire reapparaitre les abdominaux d'une maniere radicale .
Bliss Stimule la surface de la peau pour améliorer la fermeté et le contour
Libérant de l'energie et brûler  avec de la créatine
Le menthol a un effet rafraîchissant sur ​​la peau, tout en tonifiant la peau .
La caféine reste active pendant  8 heures
Particulièrement adapté pour: Tous les types de peau
Pour un meilleur effet: Prenez un echantillon dans  la paume de la main et masser pendant 20-30 secondes dans la section du milieu, y compris les abdominaux, les côtés du torse et du dos-dessus de la hanche-(de rechange pneu) région. Utiliser deux fois par jour pour obtenir les meilleurs résultats..
Ingredients
-Caffeine: Decreases the appearances of bloating and cellulite.-Menthol and Naturally derived amino acids: provide long Lasting cooling effect and improve microcirculation for a toning effect on the skin.
-Creatine: an Organic Complex made up of amino acids that firm and release energy to cells.

Water (Aqua), Alcohol Denature., Cyclopentasiloxane, Peg-8, Menthyl Lactate, Phenoxyethanol, Peg-40 Hydrogentated Castor Oil, Carbomer, Caffeine, Fragrance (Parfum), Disodium Edta, Menthol, Butylene Glycol, Salicylic Acid, Creatine, Ethylhexylglycerin, Sodium Hydroxide, Acacia Senegal Gum, Methylparaben, Propylene Glycol Alginate, Limonene, Blue (Ci 42090).
---
Plus de catégories