| | |
| --- | --- |
| | Votre panier est actuellement vide. |

Ecorce de Cannelle 600 mg -120 caps - Now Foods
La cannelle contient de puissants antioxydants qui aident à soutenir les fonctions cardiovasculaires. Les dernières études ont montré qu'elles peuvent faire baisser la glycémie en imitant l'insuline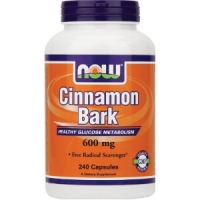 Agrandir l'image
Fournisseur : Now Foods
Description
Cinnamon bark ou écorce de cannelle de Now Foodd a été utilisée de façon historique en tant qu'aide digestive.

La cannelle contient de puissants antioxydants qui aident à soutenir les fonctions cardiovasculaires.
Les dernières études ont montré qu'elles peuvent faire baisser la glycémie en imitant l'insuline.

Produit Végétarien.
Ne contient pas de sucre, sel, levure, le blé, gluten, maïs, soja, lait, œuf ou conservateurs
Prendre 2 capsules 2 fois par jour avec les repas.
Pour 1 capsule :
Quantité par portion

valeur journalière

Calories

5

Glucide total

<1 g

<1%

[Autres Ingrédients

Gélatine (capsules), de silice, acide stéarique, et stéarate de magnésium.]

Warnings: Caution: Diabetics, hypoglycemics, and pregnant/lactating women should consult with a qualified health practitioner before using. Caution: Please discard the inedible freshness packet enclosed.

Free of: sugar, salt, starch, yeast, wheat, gluten, corn, soy, milk, egg or preservatives.
---