| | |
| --- | --- |
| | Votre panier est actuellement vide. |

Vigor-Designer Highly potent anti-oxidant, 60
Vigor-Designer Supplements Highly potent anti-oxidant, 60 caps Hyper doses avec tous les antooxydants necessaires a votre sante et a tres haut dosage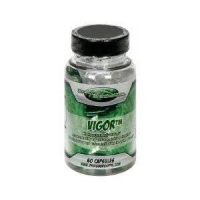 Agrandir l'image
Fournisseur : Vigor
Description
Vigor-Designer Supplements Highly potent anti-oxidant, 60 caps Hyper doses avec tous les antioxydants necessaires a votre sante et a tres haut dosage. Dosage controle par des grans laboratoires , cure de 1 mois !
Ingredient Details:Amount Per Serving: Vigor Anti-O Matrix 250mg: (proprietary blend of grape seed extract, bilberry powder, cranberry powder, prune powder, raspberry seed powder, resveratrol, quercetin, and tart, cherry powder using the ORAC+ manufacturing). Vitamin C (ascorbic acid) Vitamin E Acetate B-Pro Matrix 500mg: Thiamin hcl 10mg, riboflavin 10mg, niacinamide 10mg, pyridoxine hcl 10mg folic acid, 200mcg) 100mgOther Ingredients: Magnesium stearate gelatin, silica. .
SuggestedUse:Prendre 2 capsules par jour
Attention Keep out of reach of children. Check with your doctor before using this product if you are using medication or have any medical conditions. Do not use if you are pregnant or lactating. These statements have not been approved by the Food and Drug Administration (FDA). This product is not intended to cure, treat, diagnose or prevent any disease.
---