| | |
| --- | --- |
| | Votre panier est actuellement vide. |
SUPER AMINO 4800 MG 450 CAPS
Super Amino (4800mg) 450 caps est une source de protéine efficace et de haute qualité fabriquée à partir de notre mélange propriétaire le plus élaboré d'isolat de protéine de Whey, de concentré de Whey et d'acides aminés sous forme libre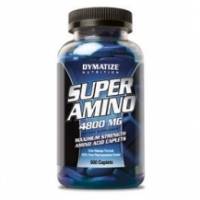 Agrandir l'image
Fournisseur : Dymatise
Description
Super Amino (4800mg) 450 caps de Dymatise
Description du produit:
Dymatize Super Amino a été désigné comme étant l'un des plus puissant complexe d'acides aminés sur le marché permettant le développement de nouvelles fibres musculaires.

Dymatize Super Amino 4,800 est une formulation composée des sources les plus pures de Whey Protein Isolate, Whey Protein Concentrée et BCAA.
Cette formule est une excellente source d'acides aminés essentiels et non essentiels incluant les acides aminés branchés.
Les acides aminés sont les molécules nécessaires à la construction musculaire. Ils restent essentiels au maintient d'une balance nitrogénique positive et prévient du catabolisme (fonte musculaire) tout en augmentant la construction et la récupération musculaire.

Objectif : augmentation de la masse musculaire sèche.

Conseils d'utilisation:
Prendre 4 Tablettes 3 fois par jour.
Pour un résultat maximum, utiliser Super Amino 4800 entre les repas, immédiatement après l'entrainement ou le soir avant le coucher.

Composition:


Informations Nutritionnelles pour 4 Tablettes  

L-Alanine

 654 mg

L-Arginine

 726 mg

L-Acide Aspartique

 1575 mg

L-Cystine

 234 mg 

L-Acide Glutamique

 2562 mg

Glycine

 441 mg

L-Hystidine

 324 mg

L-Isoleucine

 825 mg

L-Tyrosine

 450 mg

L-Leucine

 1305 mg

L-Lysine

 1086 mg

L-Méthionine

 231 mg

L-Phénylalanine

 582 mg

L-Proline

 861 mg

L-Sérine

 763 mg

L-Thréonine

 801 mg

L-Tryptophane

 246 mg

L-Valine

 795 mg
Précautions:
Ce produit est un complément alimentaire. Ne peut être utilisé comme substitut d'un régime alimentaire varié.
Tenir hors de portée des jeunes enfants. Ne pas dépasser la portion journalière recommandée.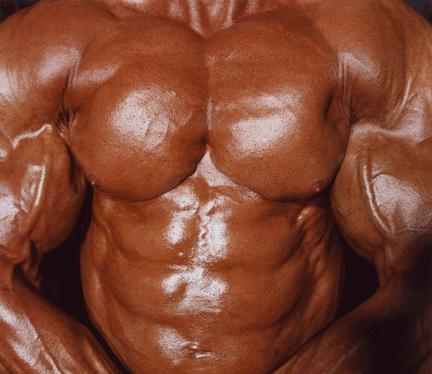 ---
Erreur: Failed to retrieve the Currency Converter XML document.