| | |
| --- | --- |
| | Votre panier est actuellement vide. |
CARTILAGE DE REQUIN 100 CAPS
Twin Lab Cartilage requin 100 CAPS 500 MG remplace par la marque Olympina labs plus dosee, c'est particulièrement recommandé pour soulager les articulations grâce à sa richesse en calcium, phosphore, collagène, acides aminés et mucopolysaccharides (lubr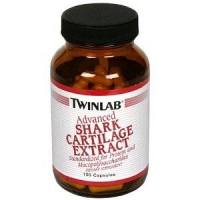 Agrandir l'image
Fournisseur : Twin Lab
Description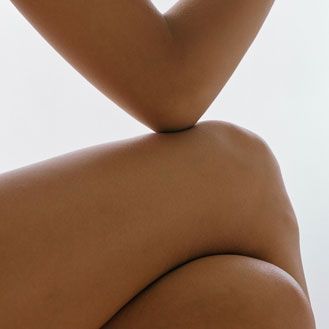 Cartilage de Requin: Pour reminéraliser vos articulations.

• Combat les douleurs musculaires et osseuses
• Action bénéfique sur les articulations
• Naturellement riche en Calcium
• Limite la dégradation du cartilage

Qu'est ce que le Cartilage de requin?

Le cartilage de requin est naturellement riche en Calcium, en Phosphore, en Collagène, en Acides aminés et Mucopolysaccharides (lubrifiant naturel). Le cartilage de requin contient en outre du Sulfate de Glucosamine et de Chondroitine. Le cartilage de requin est un mélange étonnant de minéraux et de protéines indispensables pour compléter une alimentation saine et équilibrée ciblée sur le confort, sur le bien-être et sur une condition optimale.

Pourquoi utiliser le cartilage de requin?

Le cartilage de requin est particulièrement recommandé pour soulager les articulations grâce à sa richesse en calcium, phosphore, collagène, acides aminés et mucopolysaccharides (lubrifiants naturels des articulations).

• L'arthrose: Une prise régulière pendant quelques semaines peut aider à prévenir les problèmes articulaires dus au froid et à l'humidité ainsi que les sensations d'engourdissement et la douleur due à l'arthrose.

• Mobilité: Le cartilage de requin est l'allié de prédilection d'une alimentation moderne de qualité ciblée pour le sport, les sportifs ou les personnes actives qui souhaitent exercer leurs passions sans nuire pour autant à la structure, à la mobilité de leur corps.

Le cartilage de requin est également un complément alimentaire et partenaire très apprécié de toute alimentation ciblée sur le respect de votre force, de vos défenses naturelles, de votre forme et vitalité. Vous vous sentirez stimulé, le froid, l'humidité, les changements de saisons sont vécus de façon plus sereine, vous savourerez votre vie quotidienne!

• Soulage les douleurs d'articulations: Hautement concentré en glucosamine et chondroïtine, le cartilage de requin exerce une action bénéfique sur les articulations. La glucosamine et la chondroïtine aident à stimuler la fabrication du cartilage et à limiter sa dégradation.

Attention: Contient des ingrédients de poisson (Requin). 
Composition:

Une Portion: 1 Capsule
Portions Par Flacon: 100

Quantité Par Portion:
• Cartilage de Requin: 740mg

Autres ingrédients: Phosphate dicacique, gélatine, stéarate végétal de magnésium, silice.

Allergies: Contient des ingrédients de poisson (Requin).
Utilisation:
Prenez 1 à 6 capsules par jour, de préférence avec les repas.
---
Plus de catégories
Erreur: Failed to retrieve the Currency Converter XML document.