| | |
| --- | --- |
| | Votre panier est actuellement vide. |
Glucosamine Plus CSA-Optimum 120 caps
Glucosamine Plus CSA-Optimum agit en tant que reparateur ou de prevention dans tous les problemes dus aux cartilages ou aux articulations , cette formule est une des plus puissante sur le marche , prix le moins cher sur le marche francais .

Agrandir l'image
Fournisseur : Optimum
Description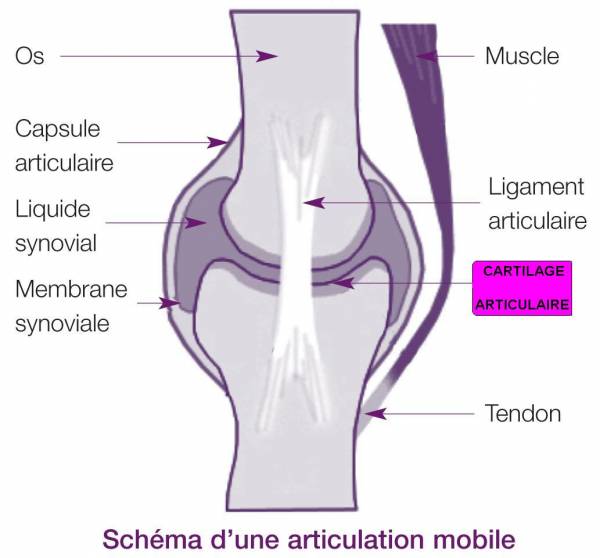 LGlucosamine Plus CSA-Optimum est une molécule qui est produite naturellement par le corps humain. Elle joue un rôle direct et indirect dans la formation des tendons, des ligaments et des surfaces rticulaires. Contrairement aux médicaments anti-inflammatoires conventionnels qui réduisent les symptômes en aggravant la maladie, le sulfate de glucosamine agit a la cause du mal et traite en profondeur en reconstruisant le cartilage perdu.Afin d'optimaliser l'action de la glucosamine, la Glucosamine + CSA renferme également du sulfate de chondroitine. Dans le processus de réparation du cartilage, le sulfate de chondroitine va augmenter l'action du sulfate de glucosamine en augmentant les mécanismes de défense de l'organisme.
Composition
Service: 2 capsules
Conditionnement : 60


Composition par service
% Quantité journalière *
Calories
0




Graisses
0
gr


Graisses saturées
0
gr


Hydrates de carbonne
0
gr


Sucres
0
gr


Chondroitin Sulfate
800
mg
%
Glusosamine Sulfate
1000
mg
%
*La quantité journalière est basée sur un régime de 2000 calories.
**Quantité journalière non établie.
Mode d'emploi: Prendre 2 capsules 1-2 fois par jour
Ce produit est un complément alimentaire.
Attention  : Ne pas donner aux enfants de moins de 18ans, aux femmes enceintes ou allaitant, aux personnes sous traitement médical. Respecter les dosages recommandés. Ne pas laisser à la portée des enfants. Conserver dans un endroit frais et sec
---
Plus de catégories
Erreur: Failed to retrieve the Currency Converter XML document.